---
Jason, Bob, and Ben will re-unite in Houghton this summer and are already making plans to continue their juggling and unicycling activities



Thank you for your support!

---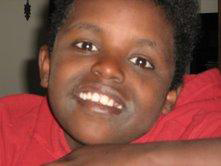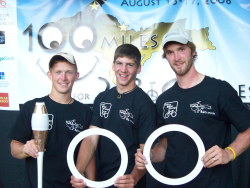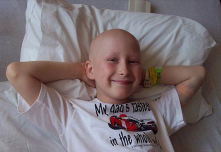 ---
Summer of 2008
The Unicyclers had their last show together for the summer of 2008 at Houghton County Fair at the indoor hockey arena on
Sunday
, August 24th. We have raised over $17,200 for the Gockenbach and Burkman families this summer! However, we're still taking donations online. Please continue to keep Dustin and David in your thoughts and prayers. Thank you!
About the Events
Three young men are juggling and riding unicycles to raise money to help offset some of the enormous treatment and travel expenses of the families of David Gockenbach, 10, of Houghton, and Dustin Burkman, 9, of Marquette. Both boys have been diagnosed with leukemia and are undergoing treatment with sometimes-painful side effects. Their families have had to travel to Green Bay, Ann Arbor and Marshfield for treatment.
On Wednesday, August 13, Jason Cattelino, Bob Evans and Ben Bachran left Houghton on their unicycles and rode to Marquette, arriving Sunday, August 17. Along the way, several juggling shows were preformed in Baraga, L'anse, and Ishpeming to raise funds in communities where they spent the night.
See photos of the finish
Donate Instantly:


To find out more, check out the '
More Infomation
' Page.
See the
Schedule of Events
Get more updates on Miles for Smiles, see the
Blog
Watch it happen: See our
Video Player
---
Cheer Them On!

Leave your thoughts, encouragement, or comment.
Sign our Guest Book