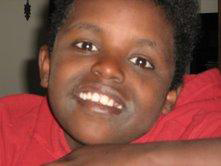 David Gockenbach
David was adopted from Ethiopia in June of 2006.
Four months later he was diagnosed with Acute Lymphoblastic Leukemia. He is currently undergoing post bone marrow transplant treatment.
Read the whole story and get updates here.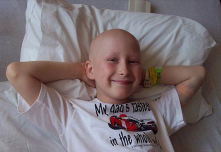 Dustin Burkman
Dustin was diagnosed with leukemia at age four and was treated immediately with surgery. But he had a relapse in February of 2008. Dustin is currently undergoing chemotherapy in Green Bay, WI.
Read the whole story and get updates here.
See Miles for Smiles in the news
New news articles can also be found by checking
our blog
Spread the Word:
Get
The Flier
and pass it around.
See the
Schedule of Events
(Right Click on a file and click save to download; Just Click on the link to view)
Thank You
We are very greatful to all of the donations and contributions that make this possible. Thank you for your support!
See a
list of our sponsors